Modern Warfare Season 1 Update Patch Notes & Awesome Battle Pass Details
Modern Warfare Season 1 Update
The Modern Warfare Season 1 Update is here and with it new content, the battle pass and new patch notes. Check out the full details below.
Modern Warfare Season 1 Update Patch Notes
PLAYLIST UPDATE:
Added:
A new map has been added in the Modern Warfare Season 1 Update.
Crash 24/7
Port added to Ground War
Reinforce
Added Rammaza and Gun Runner to TDM 20 and DOM 20
Added night maps to Hardcore TDM, Search and Destroy, Cyber Attack
Removed:
Several features are removed in the Modern Warfare Season 1 Update.
Gun Game (available in Private Match)
Shoot House 24/7
2v2 Gunfight Tournament
Multiplayer Changes
GENERAL FIXES:
Riot Shield:

Tuning to how the Riot Shield protects against grenades when thrown at the players' feet
Reduced explosive damage within certain ranges

Fixed a bug where the final killcam would appear under the map when a player got stuck by Thermite or Semtex on the lower part of the body
Fixed an issue where players stuck inside the Infantry Assault Vehicle would not take damage from Thermite
Fix for a bug where attempting to scroll to the bottom of the Recent Players list could cause the list to read "No Recent Players" and return to the top
Gunfight (private match): Fixes 'Win by Two' setting to end the game properly once the conditions have been met
Missions and Challenges
The following are now fixed and have had their descriptions updated as needed
"Close and Personal"
"Perks of the Job"
"Bloodthirsty Killer"
"Destroy Ground Killstreaks" – All player-driven vehicles will count towards this launcher camo challenge
"Get 50 kills while an enemy UAV is active" – description updated to reflect that the Ghost perk needs to be equipped in order to complete
Combat Knife challenge descriptions updated
.357 camo challenge
Various updates to other camo challenges
Fix for Officer Challenge completion notifications not appearing on screen
Killstreaks:
Improved effectiveness of FMJ on Killstreaks
Fix for the Cluster Strike dealing damage inconsistently when targeting a VTOL jet
Weapons:
.357: Buckshot: reduced damage range, reduced effective hip fire damage. Tuned spread adjustments from barrel attachments
Menu damage stat bar adjustments for miscellaneous LMGs
Special Ops Changes
Fixed a bug where the informant can be dropped in bad positions/near enemy soldiers in Operation Harbinger
Added a checkpoint after the third hack on Operation Brimstone
Fix for a bug where players could become stuck after going into last stand while breaching the trains on Operation Brimstone
Enemies in white trucks now exit their vehicles
KEYBOARD AND MOUSE
Leaderboards will no longer display complete gamertags. This should help higher profile leaderboards users from receiving too many invites
Fixed an issue where players would not be able to mantle while strafing with keyboard and mouse
Increased the turn-rate when aiming with a tank
Adjusted the camera orbit turn-rate while driving a vehicle using keyboard and mouse
The keybind "Vehicle Camera Recenter" is now linked to Melee by default (default on E / Mouse 4) and the re-centering of the camera has been improved
COD CASTER
Improvements for the camera transitions with Free Camera and Aerial Camera
Added a Killstreak view option when using the Portrait List
Added arrows under the players when using the Aerial Camera view
Added a skull icon on the Minimap where players die
PC
Shaders
Fixed an issue that forced shaders to be fully re-compiled after each title update.
Shader installation should be expected mainly for new content, drivers update or changing the video card.
New optimisations or bug fix that require modifying the shaders can also trigger part or the totality of the shaders to be re-compiled.
Along with today's update patch notes, the season 1 update adds the modern warfare battle pass to the game, the details can be seen in the new trailer.
Limited Time Items
The Modern Warfare Season 1 Update will also see the addition of limited items, check out the details below.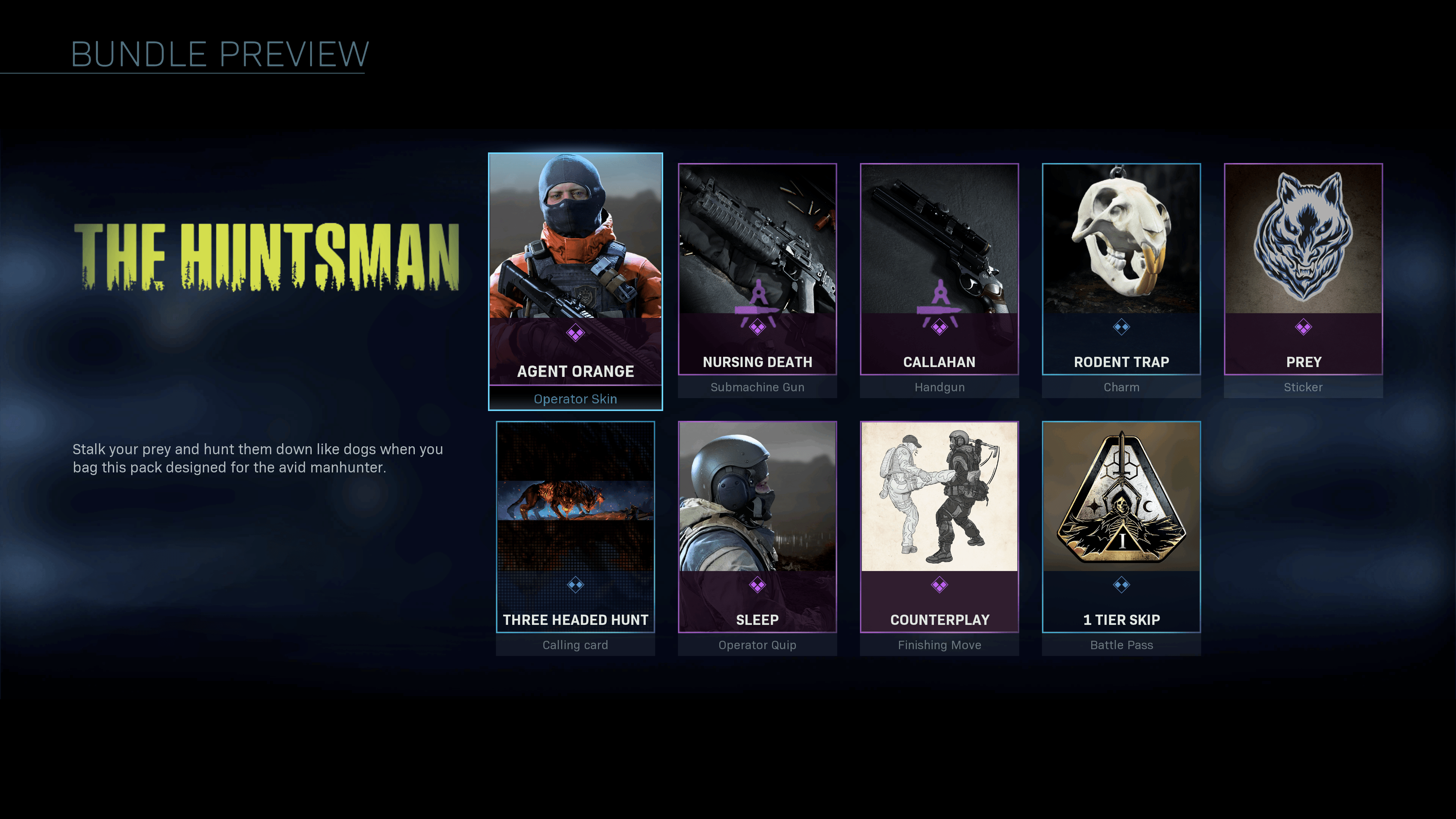 'The Huntsman' Bale Operator Bundle
Prefer to play Bale? Pick up this bundle for your favorite apex predator now. This bundle contains the 'Agent Orange' Operator skin, the 'Nursing Death' SMG blueprint, the 'Sleep' quip and the 'Counterplay' Finishing Move, PLUS 1 Battle Pass Tier skip.
And with the 'Huntsman' calling card added to your Identity, the enemy will get a stern warning to cover their tracks (or else).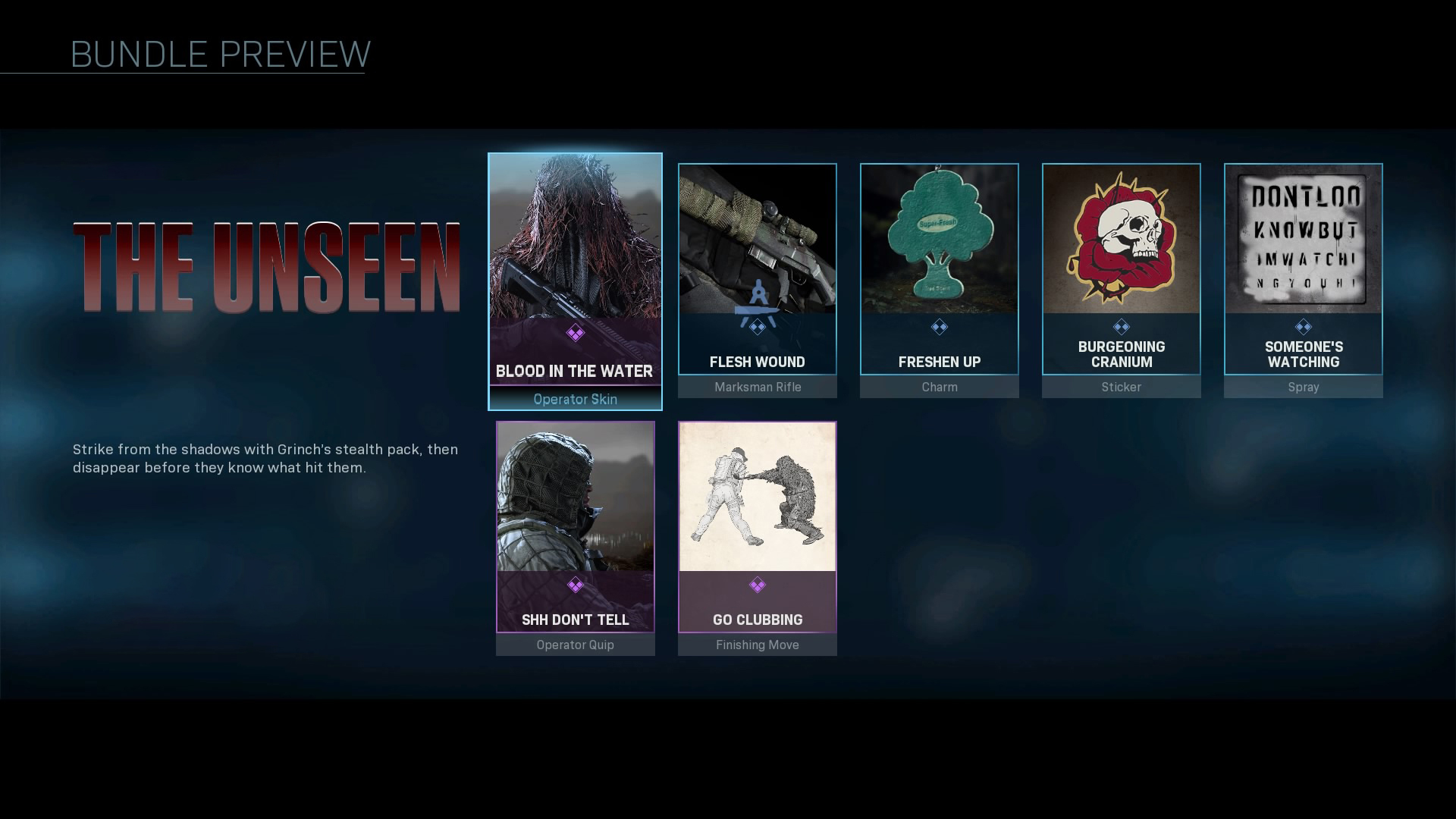 'The Unseen' Grinch Operator Bundle
Keep your movements on the down-low with Grinch's new Operator Bundle, 'The Unseen.' With the inky-dark 'Blood in the Water' skin, the 'Shh Don't Tell' Quip and the 'Go Clubbing' Finishing Move, this Bundle is a must for the stealthy players among us.
PLUS, get the 'Freshen Up' charm, the menacing 'Someone's Watching' spray, and the 'Flesh Wound' Marksman Rifle blueprint, made just for Grinch.
Weapon Bundles
Special blueprints ahead. Read on to learn what these special Weapon Bundles are packing this week.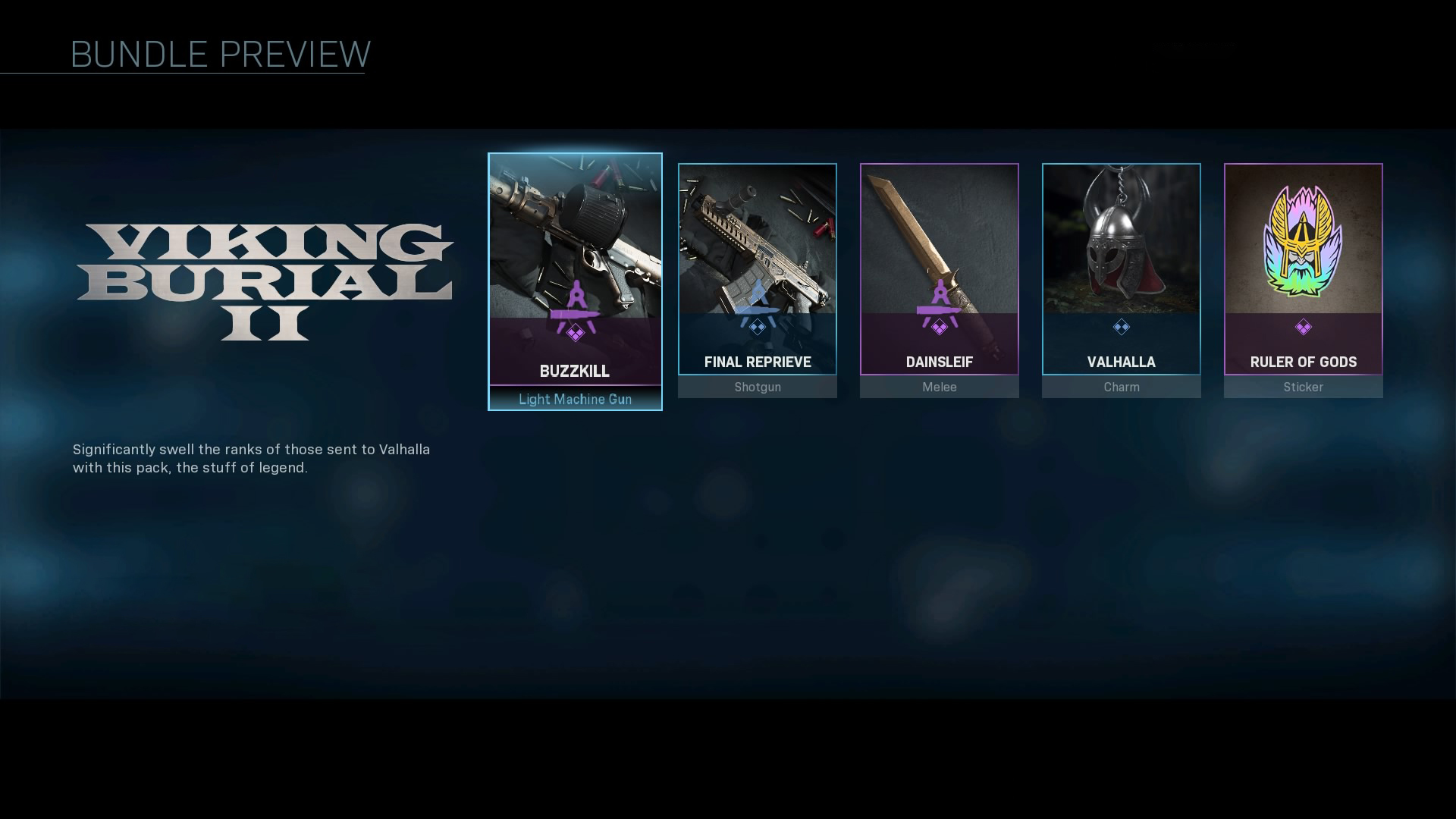 'The Viking Burial II' 3 Weapon Bundle
Give your enemies a proper send-off with this overstuffed bundle. 'The Viking Burial II' contains three weapon blueprints: the 'Buzzkill' LMG blueprint, the 'Dainsleif' melee blueprint and the 'Final Reprieve' Shotgun blueprint.
Plus, this bundle also packs the 'Valhalla' weapon charm and 'Ruler of Gods' sticker. Tack on these one-of-a-kind customs to enhance your mythic reputation, both on and off the field.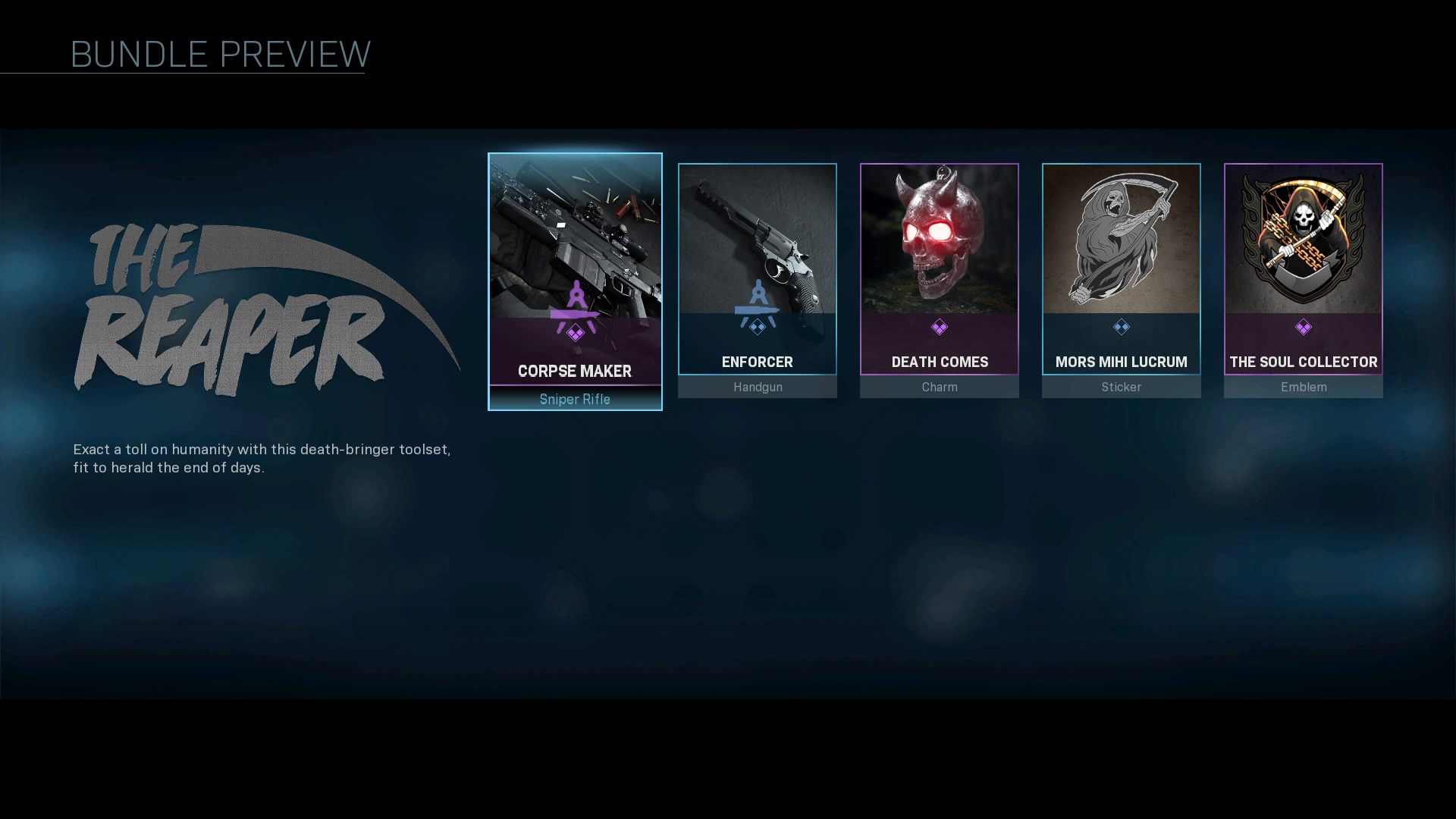 'The Reaper' 2 Weapon Bundle
Forget what you heard. Do fear the reaper.
This gothic Weapon Bundle contains the 'Corpse Maker' sniper blueprint – which does exactly what it says – and the 'Enforcer' pistol blueprint for some added muscle.
PLUS, tap into your darker side with 'The Soul Collector' Emblem, the demonic 'Death Comes' charm and the 'Mohrs Mihi Lucrum' sticker. And, show hostiles that you're metal to the hilt with the badass 'The Reaper' calling card.
Vanity Packs
Smaller Bundles that customize your player identity are known as 'Vanity Packs.' Keep checking every week to see the new Vanity Packs that arrive. Then, give your profile a refresh.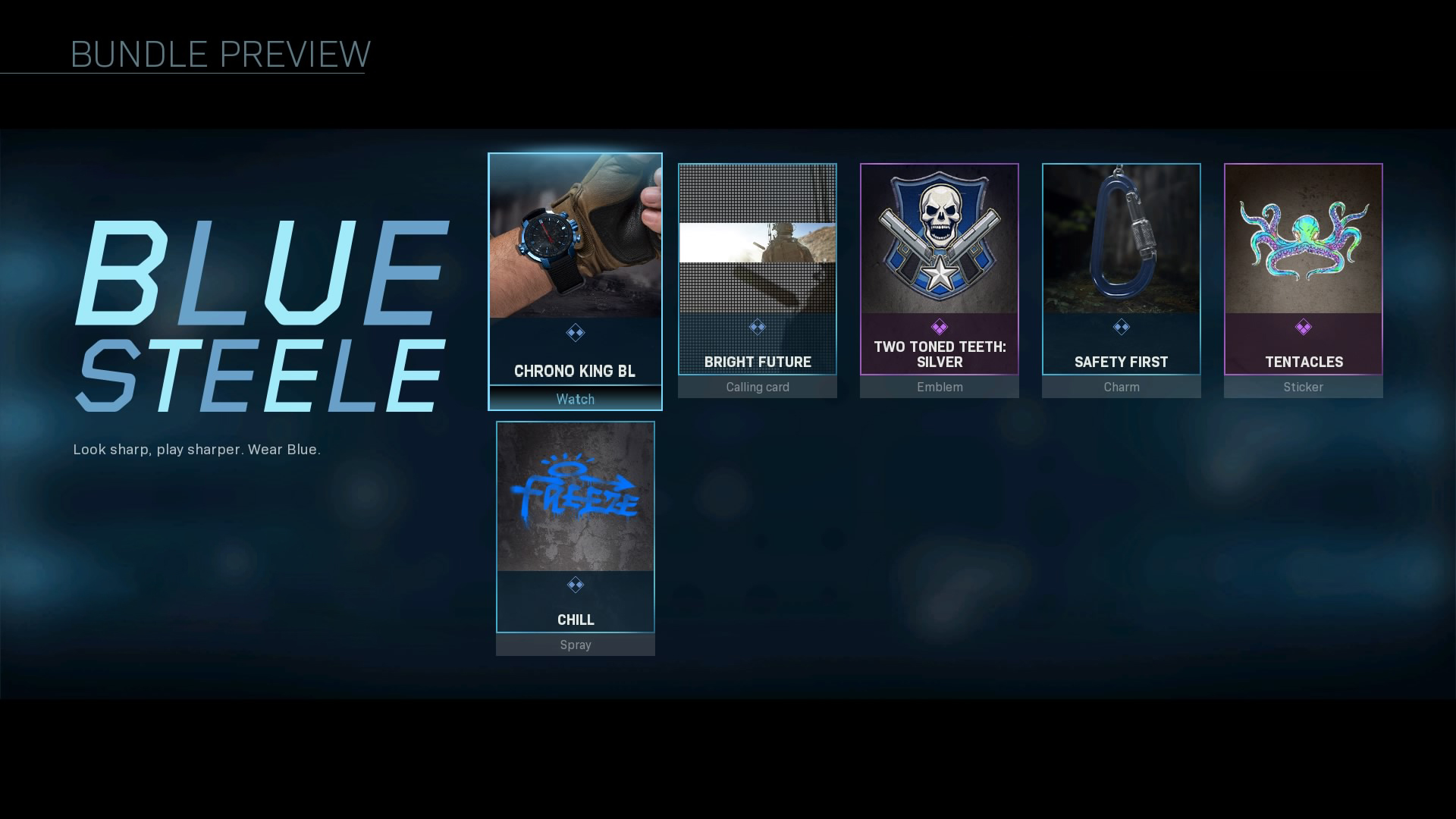 'Blue Steele' Vanity Pack
Give 'em your best Blue Steele, with this Vanity Pack available now for 500 Call of Duty Points. Pick it up to get the ice-blue and black chrome 'Chrono King BL' Operator Watch and the 'Chill' graffiti-style spray, PLUS a charm, sticker, emblem, and player card.
That's not all. The 'Blue Steele' calling card is also in the mix, so you can bring the heat.
New week, new gear.
Visit the Store every week to discover the latest gear you can get your hands on. And if you see a bundle you love, don't hesitate. Each of these bundles are available for one week only, so check back every week to discover what's new.
Now, get ready for war.
With an incredible array of themed content live for purchase, Featured Bundles provide excellent options for wearing your personality on your sleeve.
Modern Warfare Season 1 Battle Pass
The Modern Warfare Season 1 Update adds the battlepass. All the details on the paid and free content is listed below.
Call of Duty®: Modern Warfare® Official Battle Pass Trailer
How the Battle Pass System Works
If you've checked out the previous video, you should have an initial idea of how the Call of Duty: Modern Warfare Season 1 Battle Pass system works. To reiterate:
The Battle Pass has 100 tiers of content for you to progress through and earn once you've purchased it.
To advance through these tiers, you simply play the game, earn XP, and complete challenges.
All three actions (playing the game, earning XP, and completing challenges) contribute to your overall Battle Pass XP, and get you closer to the content you're chasing.
Note: Though there are 100 Officer Ranks and 100 Battle Pass tiers of content, these two aspects of the game are separate from each other.
Through the Call of Duty: Modern Warfare Battle Pass, everyone can unlock and enjoy tiers of free content, and all functional content that has an impact on game balance, including base weapons and attachments, can be unlocked simply by playing the game.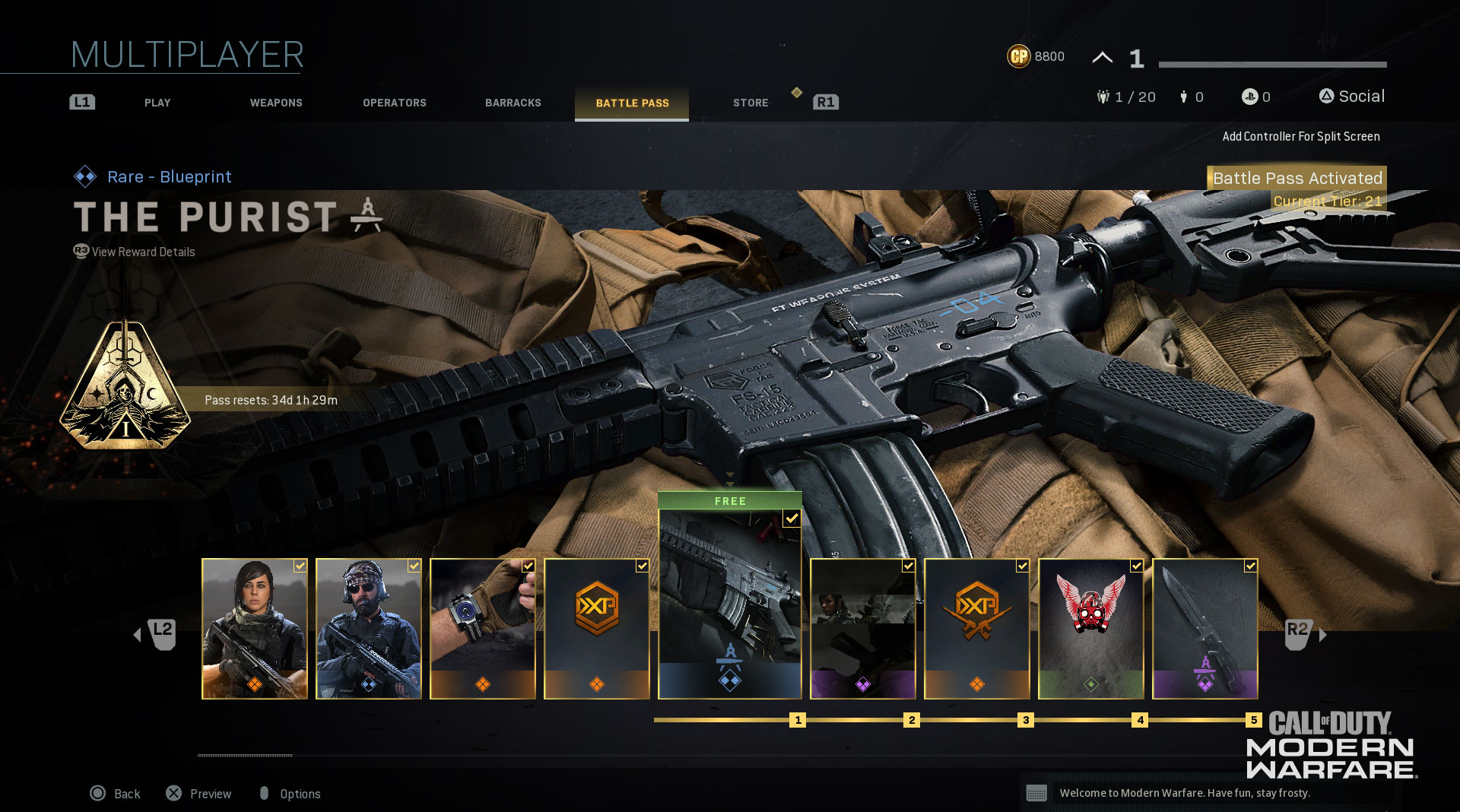 Play the game. Level Up. Earn Rewards.
· Free Tiers (of the Battle Pass system): Everyone can earn over 20 free tiers of content, including two new weapons – the RAM 7 and Holger-26 – just by playing.
· Battle Pass: Players looking for the ultimate customization can purchase the Battle Pass for 1,000 COD Points and get access to unlock up to 100 tiers of content, plus scores of Rare, Epic and Legendary Weapon Blueprints, Operator skins, exclusive challenges and more, and immediately unlocking an all-new Operative Mara.
· Battle Pass Bundle: Purchase to the Battle Pass Bundle and get access to everything you get with the Battle Pass, plus 20 Tier skips which grant instant access to cool, new customizations.
· Tier Skips: Buy individual Tier skips for 150 COD Points.
You can purchase at any time without missing any content. If you choose to purchase the Battle Pass after already ranking up a few tiers, no problem: You'll immediately be awarded everything from the Tiers you have already unlocked through gameplay.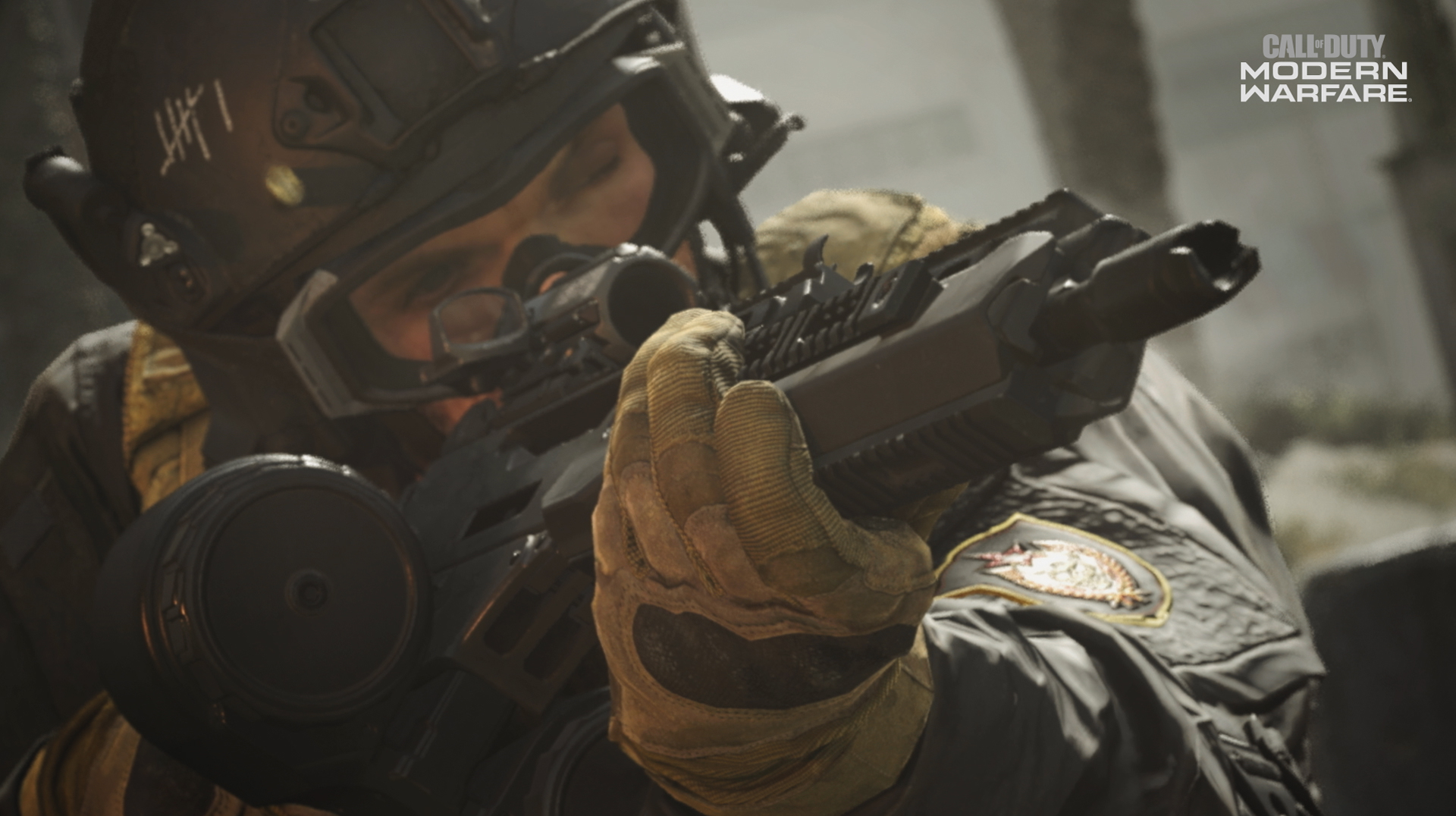 Battle Pass and Officer Ranks
As previously noted, progression through the Battle Pass is separate from Officer Rank progression.
Battle Pass uses three different actions (playing the game, earning XP, and completing challenges) to advance through the Battle Pass tiers.
Whereas ranking up through the Officer Ranks requires the earning of XP.
For example, after you hit Rank 155 in Season 1, your progress will still count toward Battle Pass progression.
If you complete a Ribbon Challenge after Rank 155, all the XP you've earned will still provide an ample boost to your Battle Pass progression.
For a deeper look at how this works, you can read our previous blog here on Officer Ranks.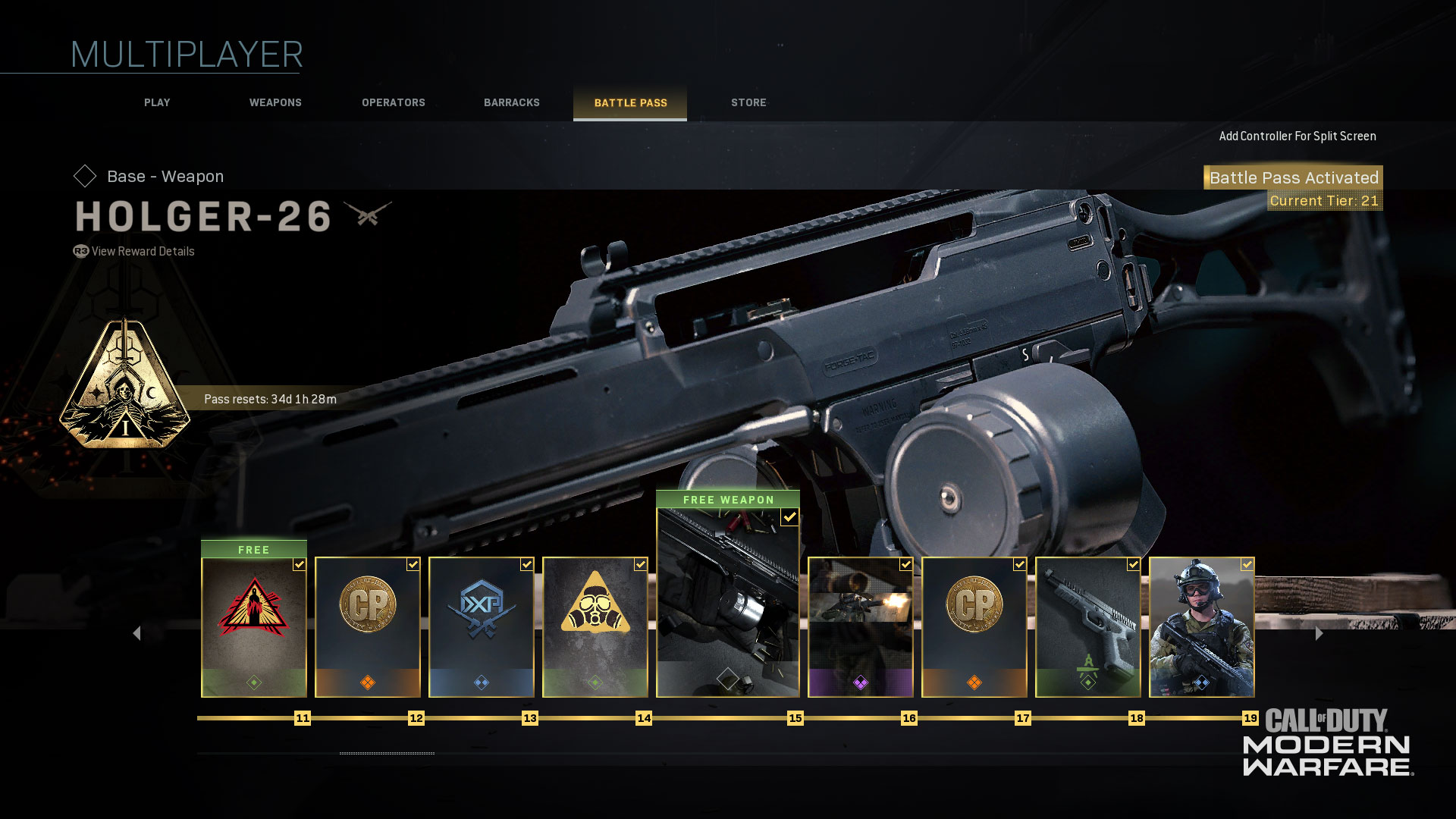 New Assault Rifle, LMG Highlight Free Tiers
A deeper look at the two free weapons available to everyone in the free tiers.
Those who reach tier 15 will earn the Season 1: Holger-26. A light machine gun that has one of the fastest firing rates in its class, the Holger-26 also boasts impressive mobility despite its size.
Even if you already use one of the four LMGs already available to you in your loadouts, the Holger-26 makes a strong case for being a versatile primary weapon for your next Multiplayer or Special Ops infiltration.
Reaching tier 31 unlocks the fast-firing RAM-7. This bullpup assault rifle is built for close-range engagements thanks to its compact design and has an earnable 9mm magazine to further prepare it for CQB scenarios.
The RAM-7 is an exceptional and extremely viable option among the assault rifles of Modern Warfare.
In addition, other free tiers include The Purist assault rifle blueprint as well as several weapon charms and other cosmetic items.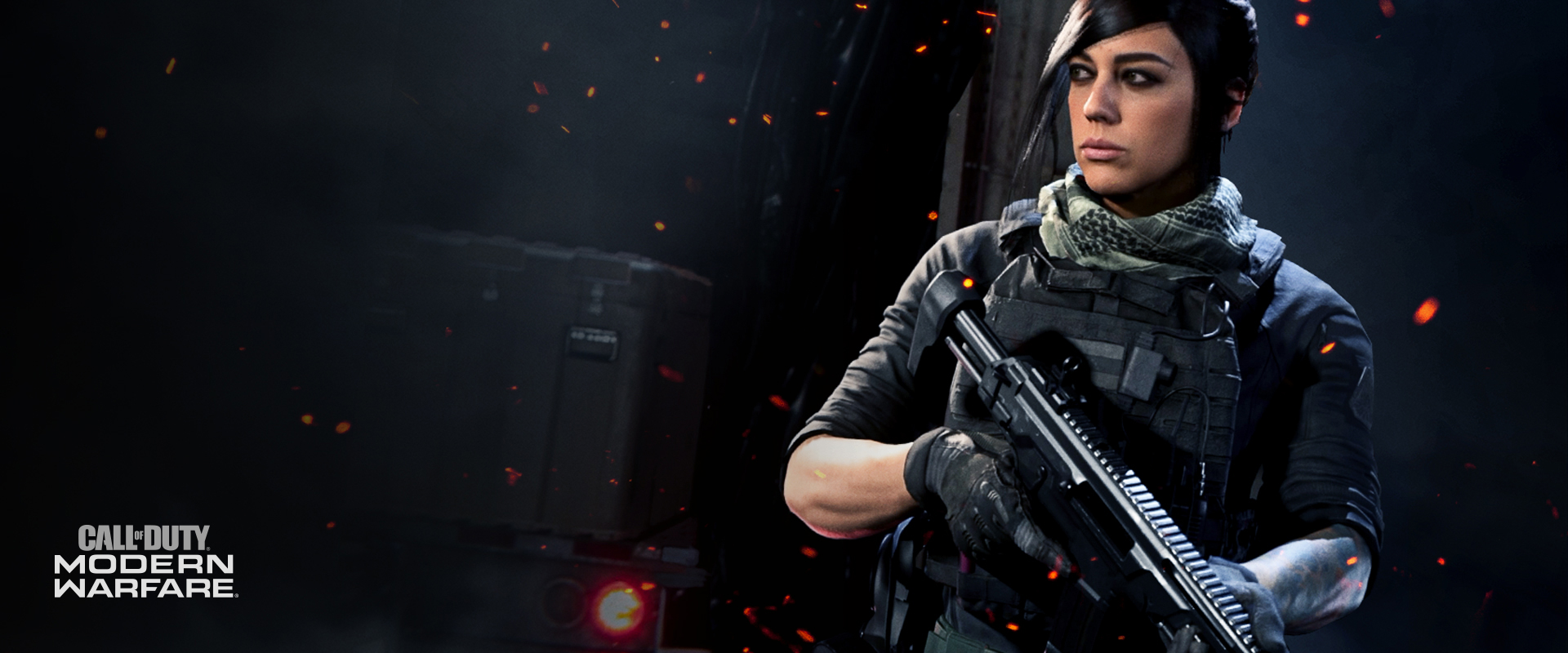 The Battle Pass Includes Mara, Tons More Weapon Blueprints and a Massive Amount of Personalization Options
The Battle Pass instantly unlocks a new operator for Season 1: Mara.
A Venezuelan national turned intel asset when she was only a teenager, Mara completed many clandestine operations the U.S. until she was invited to join WARCOM in 2017.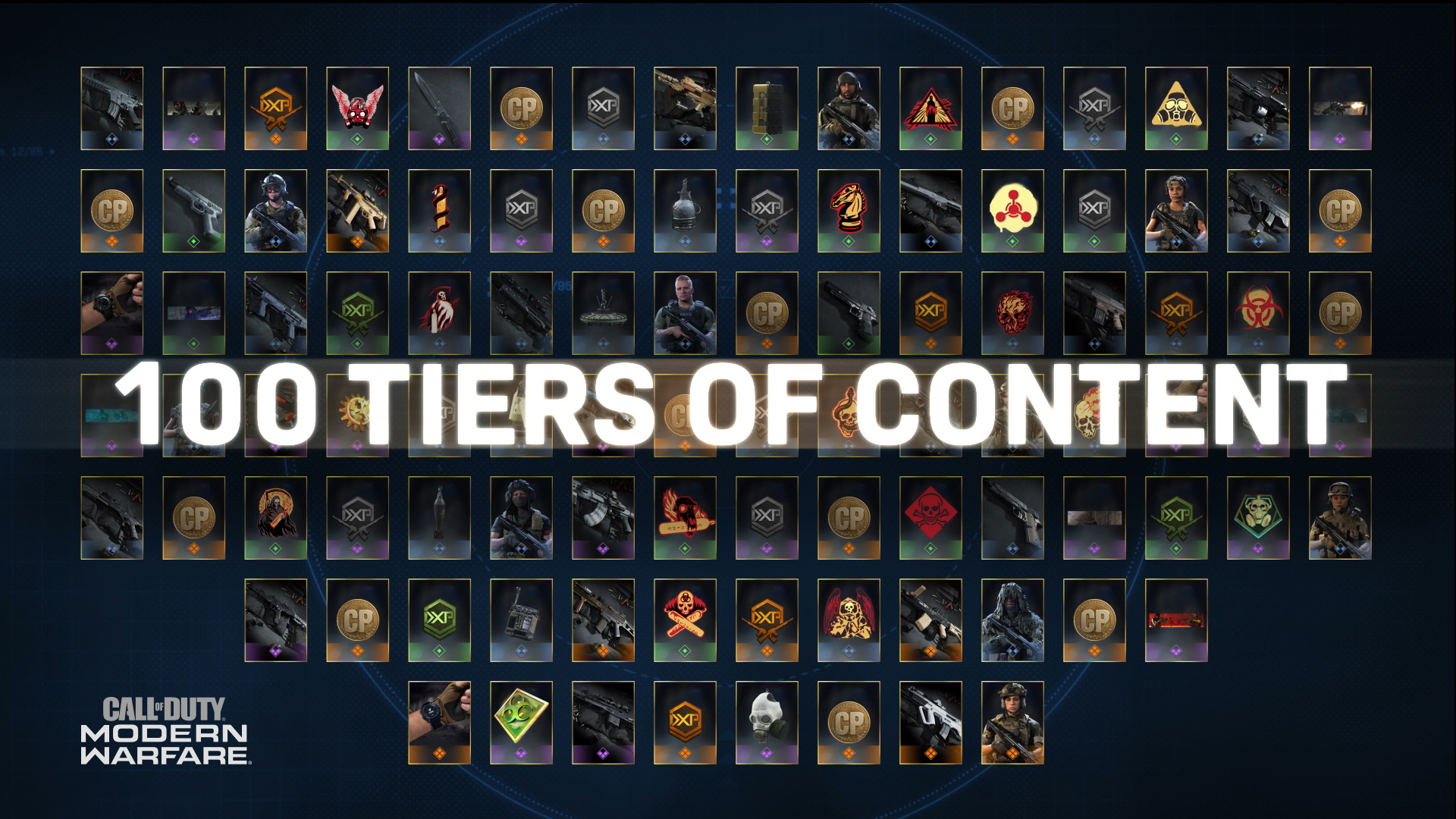 Along with this new operator for the Coalition, other highlights for the Battle Pass include the Life Support watch, one of many time-pieces you can earn here.
The Sand Snake SMG and Hadir's Right Hand Sniper Rifle weapon blueprints, and the Overgrowth operator skin for Grinch.
Plus, each new Operator and additional Operator skins include an exclusive mission.
That's also not to mention even more operator skins, quips (in-game voice-over lines) for operators, weapon charms, emblems, stickers, sprays, and player cards available within tiers.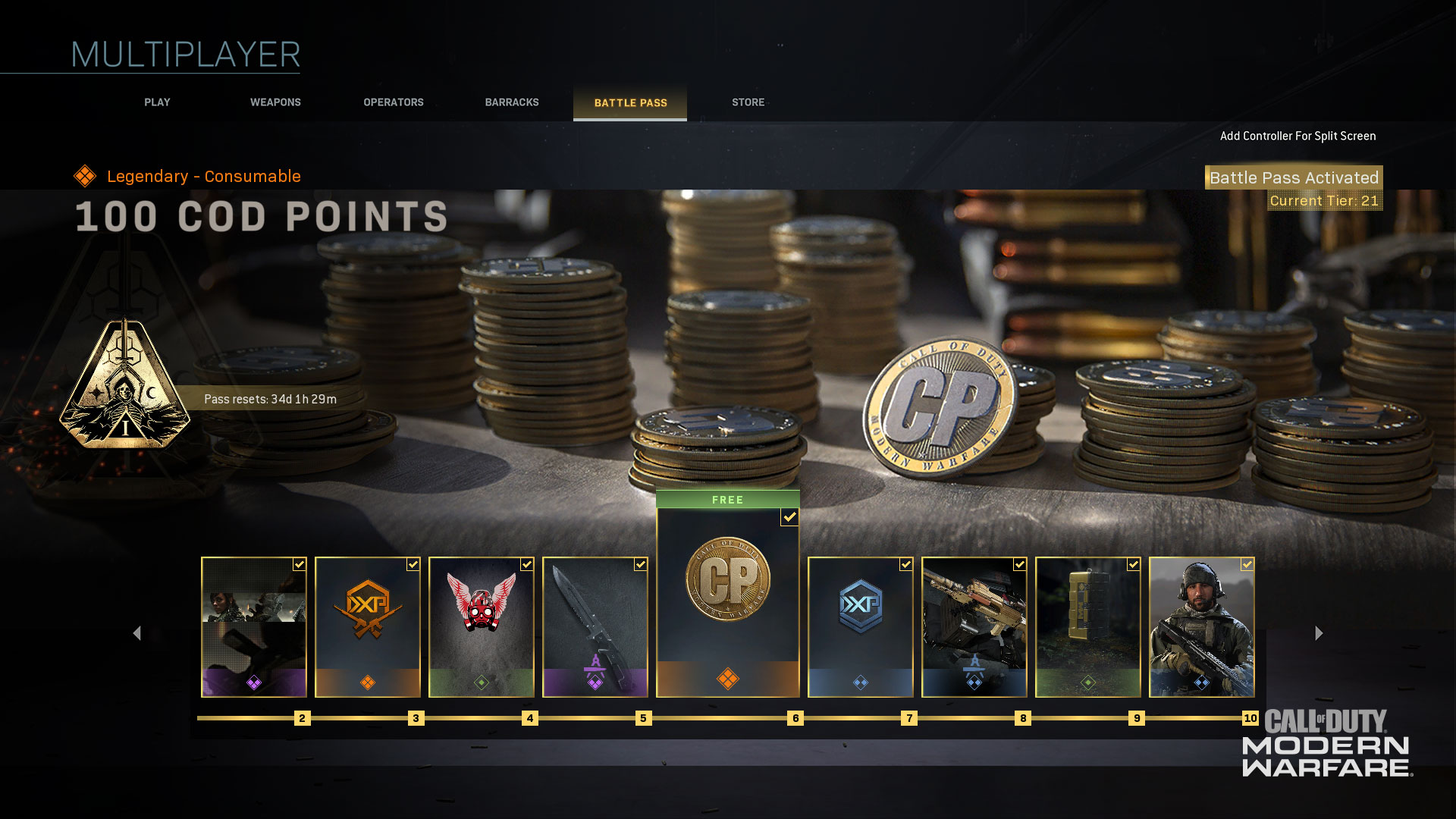 Play the game, earn COD Points
Whether you decide to purchase your Battle Pass or not, some of the tiers coming your way include free COD Point stashes that you can use in the Store or for future Battle Pass purchases.
300 COD Points are available in the Battle Pass system without purchase, while those who choose purchase the Battle Pass can unlock an additional 1,000 COD Points within the tiers, which comes to a grand total of 1,300 COD Points.
Naturally, you're able to spend these COD Points however you like: For example, you can skip Battle Pass Tiers, obtain Bundles from the Store, or use accrued COD Points when purchasing a future Battle Pass.
Call of Duty Modern Warfare Wiki Click here…
Coming up in September, you'll have the opportunity…
Modern warfare gameplay mechanics Modern Warfare features a series…